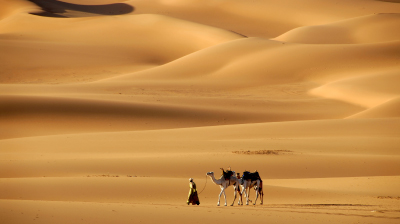 prednisolone
prednisolon 5 mg blog.dotnetnerd.dk
When Avraham Avinu decided that the time had come for his son Yitzchak to marry, he sent Eliezer to search for a wife. As Avraham's servant, Eliezer was expected to perform his mission to the best of his ability. Indeed, Eliezer did so. He traveled to Aram Naharayim and found Rivkah (Rebecca), the daughter of Besuel and sister of Lavan, as a wife for his master's son.
This chapter in the Torah seems to be a classic case of "mission complete." Yet a second look will reveal a deeper dimension to the story. A level of self sacrifice one might not expect from a mere servant.
"Perhaps the woman will not wish to go after me to this land," (Genesis 24: 5) Eliezer says. The word perhaps connotes likelihood, a desire that the woman Eliezer is about to find will not wish to return to Canaan with him. Eliezer's mission is a difficult one. A personal challenge. He doesn't want Yitzchak to marry a girl from Aram Naharayim.
At the end of chapter, when Eliezer repeats the details of his mission to Rivkah's family. He again says "Perhaps the woman will not follow me." (Ibid 39). The second time that the word perhaps appears it is spelled in a way that it can be mistaken for the word "Unto me." Rashi, in his commentary, explains that Eliezer had a daughter, and in his heart of hearts he wished for her to marry Avraham's son. Perhaps the girl in Aram Naharayim will refuse to leave and my daughter will marry Yitzchak instead, Eliezer was hoping.
Going to Aram Naharayim meant sacrificing his secret desire. Eliezer knew that by carrying out his mission the chances of his daughter becoming Yitzchak's wife were nil. And yet, despite this, Eliezer sets out to fulfill his mission. To pray that his mission meets with success. To stand with his camels next to the well in Aram Naharayim and to watch the way Rivkah offers both himself and his animals water to drink. To determine through her act of kindness that she is the right one for his master's son. And to offer praise "Blessed is the Lord… Who has not forsaken His loving kindness" (Ibid 27).
Though it meant great personal sacrifice, Eliezer did what needed to be done. To meet Rivkah's father and brother and to tell them of his mission. To give Rivkah the jewelry Avraham had prepared for her as Yitzchak's future wife. And to convince her family to let her leave them so as to marry Yitzchak.
To fulfill his task. To do the right thing. To be a true servant.
A faithful messenger.
Translated and adapted by Chaya Sara Ben Shachar