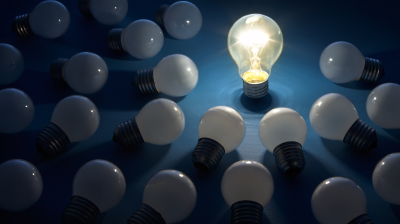 "Who smeared paint all over the walls?" Every child knows the answer to that question. "It wasn't me."
The habit of denial, of whitewashing our less than glorified actions, is so natural. It's almost a part of the human psyche. No one wants their bad character traits or faulty actions revealed. Owning up is hard.
"I'm the one who smeared the paint. I'm sorry I ruined your walls." The statement takes courage. It takes real strength to admit to sin.
Yehudah (Judah), our forefather Yaakov's son, was put to the test of confession, and it wasn't simple at all.
Yehudah is responsible for the sale of Yosef (Joseph's) to the Ishmaelites as it was he who said: "Come, let us sell him to the Ishmaelites." (Genesis 37: 27). As the leader amongst his brother, Yehudah's words were harkened too and Yosef was sold. But neither Yehudah nor his brothers could bear the bad news to their father. Instead, they dipped Yosef's coat into the blood of a baby goat and let their words speak for themselves: "We have found this; now recognize whether it is your son's coat or not" (Ibid 32).
Oh the sorrow Yaakov felt upon recognizing his son's bloody coat. Yaakov was certain that Yosef had been consumed by a wild beast, "and he refused to be consoled" (Ibid 35).
Words contain so much power. In this case, the power to conceal and contort the truth. To cause Yaakov untold anguish.
Words play a crucial rule in the following Torah story as well: The story of Yehudah and Tamar.
Yehudah's two sons marry Tamar, die, and leave behind no children, Tamar travels to Timnah where she knows that she will meet her former father-in-law. She covers her face so that when Yehudah meets her, he doesn't recognize her. He gives her a signet, a cloak, and a staff and impregnates her. After Yehudah hears of her pregnancy he orders her to be burnt, but Tamar sends the items to Yehudah and says, "Please recognize whose signet ring, cloak, and staff are these?" (Ibid 38:25) Yehudah of course recognizes that which he gave her and then comes the critical moment. To deny, or to admit?
"Please recognize." The very same words that he and his brother's had told Yaakov. Words to contort reality. And now those very same words come to taunt him. One story follows the other in the Torah to emphasize the connection and the lesson learned. To fake the truth again or to admit? To use words to contort reality or to own up to sin.
Yehudah passes the test. He learns from his past mistake and admits, "She is right, [it is] from me" (Ibid 26). His admission is the brave act of a leader.
Translated and adapted by Chaya Sara Ben Shachar