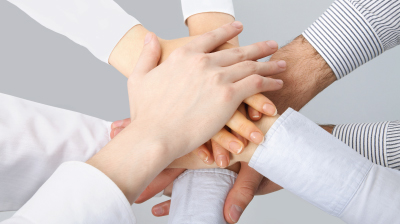 We often decide to make a difference in our lives, be it personal, social or economic. The will for change teaches that a better way exists from the way which was paced until now. The aim for change is a basic aim for every individual, which unifies people of all varieties. Many political parties in Israel and all over the world took the change motto, and utilized it for their needs, by understanding that the will for change will increase the number of voters around them.

Despite this, it seems that words are a separate element from actions. Everyone is talking about change, but few are trying to carry it out, and only very few succeed. Why?
When Yosef meets his brothers in Shechem, his brothers Shimon and Levi wanted to kill him. Reuven suggested throwing him into a pit in order to save him from them. When they noticed the Ishmaelites going down to Egypt, Yehuda suggested: "What profit is it if we kill our brother and conceal his blood, let us go and sell him to the Ishmaelites, and our hands shall not be upon him, for he is our brother our flesh; and his brothers listened to him". (Beraishis 37; 26-27).
His brothers relied on his decision. Later on, when the brothers understood that they have made a mistake, and saw the great sorrow of their father Yaakov, they requested to take Yehuda down from his greatness. They had one claim: you told us to sale him. If you would have told us to return him, we would have listened to you. The role of a leader is to lead, and we would have accepted any decision you would have made. This is why the responsibility for the selling of Yosef, lies on you. And immediately (Beraishis 38; 1): "Yehuda went down from his brothers"-in greatness.
While Yehuda was still not ready to take responsibility alone, and asked his brothers to join him, we see that in another act, he undertakes complete responsibility upon himself.
After Yehuda was notified that his daughter in law Tamar was conceived, who was waiting for the levirate of Shelah his son, he summoned her to Beit Din (trial). Before the judgment, Tamar sends Yehuda the staff, the talis, and the signet ring that he gave her with the words: "To the one of whom these things belong I have conceived" appearing alongside them. (Beraishis 38; 25). Yehuda could have avoided the responsibility of his actions with different claims, but he did not avoid it and confessed in public: "She is right [it is] from me".
Our Sages teach us that through this action, Yehuda returned to his previous position as a leader and worthy of Kingship. And so when Yaakov blessed his sons before his passing, he hinted to Yehuda that he is worthy for the Kingship that was given to him, following his confession upon the act with Tamar.
After selling Yosef, Yehuda applied two of the rules- admitting his mistake, and accepting not to repeat it in the future. In the act of Tamar he takes full responsibility and succeeds to implement the real change upon himself.
In order to make a change, three things are required from a person: One- acknowledging the mistake, two- remorse, and three- undertaking not to repeat it in the future. The will to change will arise in one's heart once he believes that there is a better way from the path that he paced until now. One who is convinced that there is no better way to live his life than the way he lives, will not seek change. On the contrary, he will try to fix his current condition and perpetuate it.
In order for the decision to be actualized, one must assign a new clear path. No mottos or slogans, but rather a systematic change. Without "undertaking not to repeat it in the future"- "acknowledging the mistake" will become irrelevant. The person will feel defeated and enveloped with feelings of guilt. "Undertaking not to repeat it in the future"-completes "acknowledging the sin", and transforms the goal for change to something possible and obtainable.
In order to carry out the change, one more action is needed-"remorse". Without it the vehicle to change will not move to its destination. It is important to emphasize that "remorse" is not an abstract idea. In order to understand its meaning, it must be defined by name. "Remorse" teaches- responsibility. The one who regrets his wrong doings takes responsibility for them, he recognizes his mistake, asks for correction, and more importantly, he takes responsibility upon himself, and does not impose it upon others.
When we want to make a change in our lives, we must check if we are carrying out the three rules. If we stand by them, the change will come. If not, we will have to join the majority of those who ask for change, but do not succeed to implement it.
Translated By: Tzipora Niazov