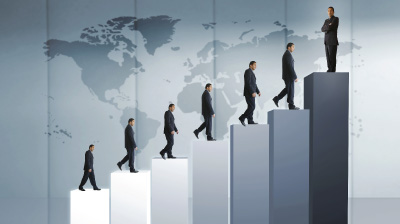 The Best-Laid Plans
The ten plagues took place for many reasons. One of those reasons was to serve justice to Pharaoh for what he had done to the Jewish People. The Torah concept of midah keneged midah depicts our relationship with G-d as such that every one of our choices is responded to in kind from on high. As such, each of Pharaoh's destructive choices eventually met with consequences tailored to the exact degree and quality of suffering that he had chosen to inflict on others.
Pharaoh built his empire around a slave-labor system designed to psychologically destroy the Jewish people. It should not come as a surprise that he ridiculed human suffering. "Only let Pharaoh not continue to mock by not sending out the people," Moshe (Moses) entreated him (Exodus 8:25). But mockery and exploitation defined Pharaoh's entire attitude towards the fledgling Jewish nation.
Pharaoh repeatedly committed to releasing the Jewish slaves in efforts to stem the plagues that threatened to destroy his country. Time after time, though, as the plagues concluded, Pharaoh returned to his despotic ways, brutalizing the Jewish people and refusing to let them go.
"…So that you may relate in the ears of your children and your children's children that I made a mockery of Egypt…" (Ibid. 10:2): The grandeur and pride of the Egyptian Empire was reduced to poverty and chaos. G-d made a fool out of Pharaoh, who had thought himself a deity in the extent of his power. The ridicule he had inflicted on Israel was thrown back in Pharaoh's face from on high. The concept of midah keneged midah was made to echo throughout the generations.
This verse includes another insight as well: G-d acts according to a divine plan choreographed in advance regardless of human intentions to the contrary. "…So that you may relate to your children and your children's children," implies that a new expression of G-d's sovereignty was displayed by the way G-d was responding to Pharaoh. Besides dramatically altering the laws of nature, G-d displayed his might against the single greatest world power of that time.
When Moshe approached Pharaoh to demand release for his people, Pharaoh immediately refused to give up the enormous workforce powering the Egyptian Empire. However, blatant refusal was not enough: Pharaoh felt the need to clothe his decision in sophisticated philosophical justification.
Pharaoh glibly explained to Moshe that he simply did not recognize the sovereignty of the Creator. Sorry, Moshe, but, "I don't know Hashem, nor will I send out Israel!" (Ibid. 5:2). Pharaoh's maniacal self-aggrandizement came to a hilt in the statement quoted in Ezekiel 29:3, "Mine is my river and I have made myself." Pharaoh flattered himself with the belief that he possessed the power of a deity. His extraordinary arrogance left no space for him to conceive of any authority other than himself.
But Hashem's response to this was plain: Through Moshe, Hashem informed Pharaoh that He would soon be teaching him a lesson about the sovereignty and authority of the Creator for all the world to see.
The ten plagues and the redemption of the Jews from Egypt proved to the entire world that despite Pharaoh's enormous international power, an incorporeal, supreme Creator rules above and beyond the influence possessed by any created being. G-d's exclusive sovereignty over nature and the events of world history was depicted with crystal clarity by the events of that time.
Shlomo HaMelech (King Solomon) expressed this eloquently in his statement, "Many designs are in a man's heart, but the counsel of Hashem, only it will prevail" (Proverbs 19:21). Pharaoh with all his might and influence made the most sophisticated, foolproof plans that he could, but the will of G-d was the only plan that translated in to action.
In keeping with these sentiments, the Dubna Maggid explained the verse, "Praise Hashem all the nations…for we have been overcome by His kindness" (Psalms 117:1-2). Why would the gentile nations praise G-d over the kindnesses He has done for Israel? Because the gentile nations know better than we do how much G-d's kindness has overcome! Their plans and efforts to destroy us are carried out in every generation, yet HaKadosh Baruch Hu saves us from their hands every time. Who knows better than the gentile nations do about how many schemes and programs are set in motion against us, only to be foiled or nipped in the bud by our watchful Protector from on high? The gentile nations can praise Hashem for His kindness on many occasions that the Jewish People were not even aware of.
The irony is that it was Pharaoh's very self-aggrandizement and rebellion against any authority that turned him into one of history's most dramatic examples of "the counsel of Hashem" prevailing despite any other considerations. Pharaoh, who denied the very existence of a Creator, was served justice in full measure, thereby promoting His greatness for all of history to remember.