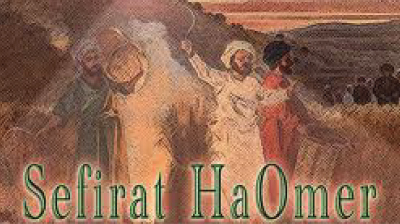 For thirty-three days between Pesach and Shavuos we mark a period of semi-mourning.
The custom of observing a period of national mourning during the days of Counting the Omer is intended to make us stop a moment and reflect. We do not schedule weddings or other festivities which can be postponed during this period. (Celebrations which cannot be postponed, such as a Bris or Bar Mitzvah, are held as usual.)
When disaster strikes, it is right to pause and reflect about what we are doing, where we are heading, and what we ought to be fulfilling the purpose for which our Creator gave us life in the first place.
This obligation falls on every Jew, individually, if he is affected by a personal loss, Heaven forbid. At a time when the entire nation suffers a loss, it is fitting that we stop to reflect, as a people, about the same questions, but on a national level.
Hundreds of years ago, during the period from the beginning of Pesach until the 18th of Iyar, thirty-three days later, a plague ravaged the disciples of our great sage, Rabbi Akiva. Thousands of young scholars fell victim to disease and passed away. This time of mourning serves as a red light, a stop sign that warns us: Take time to look where you're going, and make certain you're headed in the right direction.
The death of so many scholars within a short period of time ̵ just over a month ̵ created a vacuum in the nation which is felt yet today. Although the Jewish people continued to produce men of knowledge, wisdom, and insight, we still mourn the fact that we might have achieved even more, had Rabbi Akiva's followers not died. It is hard to imagine what spiritual heights we might have scaled, had our ranks been that much stronger. Even now, centuries later, we have not completely recovered from this blow.
Mourning for this loss encourages us to reflect and to endeavor to rectify the shortcomings that brought it about. Thus there is a positive aspect even to this period of sadness: we look forward to the day when we will improve ourselves sufficiently so that future generations will no longer suffer such calamities.