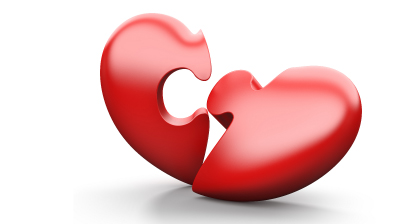 The creation of Adam and Eve differed fundamentally from that of all other creatures that G-d made. Why?
"It is not good for man to be alone." This verse in the Torah is subject to many interpretations.
The second chapter of Genesis teaches us that the creation of the first man and woman was different from that of the animals. So, too, does their purpose in this world differ from that of the beasts. The animals were commanded: "Be fruitful and multiply, fill the earth." Animals were made primarily to procreate.
Of man and woman, however, the Torah says:
"And the L-rd G-d took the man and put him into the Garden of Eden, to till it and to keep it. And the L-rd G-d commanded the man saying, 'Of every tree of the garden you may eat freely, but of the tree of the knowledge of good and evil, you shall not eat.'"
(Genesis 2:15-17).
The prohibition against eating from the tree of knowledge infused man with moral purpose, the fulfillment of G-d's commandment. Only after man's existence had been invested with this spiritual dimension, did G-d say: "It is not good for man to be alone. I will make him a help-mate to match him". (2:18)
Thus we see that the woman's role is to share in man's spiritual goal in life, namely, choosing good over evil.
Woman, therefore, is not simply a duplicate of man, possessing qualities and attributes identical to his. She is a distinct creation who, standing opposite man, complements him by providing a unique perspective on his situation. Thus she is equipped to help him overcome challenges and use his free will for the good. This is the true meaning of "It is not good for man to be alone."